Travel with Confidence

100% Financial Protection
With allVillas your money is always safe. As a member of the Travel Trust Association all our customer funds are held in a ring fenced trust account. This gives you 100% peace of mind when booking your next ski holiday. All payments made to allVillas are protected by the Travel Trust Association (Member: Q3437) until your holiday has been completed.


Covid Secure booking terms
At allVillas we offer a wide range of villas. We realise it can be confusing to understand the various booking terms that apply to each property. This is why we have introduced our Covid Secure sticker. When you see a property marked with the Covid Secure sticker you know it is safe to book this property.
Properties marked with the Covid Secure sticker offer cash refunds or credit notes if your holiday cannot proceed for specific Covid-19 reasons.

IMPORTANT: Always check the specific Covid-19 cancelation reasons on the property as each property can have slightly different terms.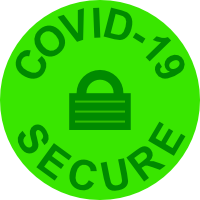 Refunds or Credit Notes – all with 100% financial protection
Remember with allVillas your funds are 100% protected in a trust account so you shouldn't worry about receiving a credit note or a cash refund. With allVillas a credit note is just as secure as a cash refund. When you receive a credit note this simply means that your funds remain in the trust account until your future travel date.
IMPORTANT: Each property can have a slightly different Covid-19 cancelation policy so please check the detailed cancelation reasons listed on the specific property page. The specific Covid-19 cancelation policy that applies to your booking will also be clearly listed on your booking quote and booking confirmation.